Thais is part of a group of artist friends in service who share a passion for art and the bold credo that "true life is a life of service".
Connected by these values they combine their efforts to give back. 
Every time you acquire art from the artists below, you share in empowering them and the organizations they support. 
THANK YOU FOR MAKING A DIFFERENCE !

Thais is honored to join forces with a remarkable human-being, Alanna Powell, from Boldly Me, whose mission, according to her own words, is to help others who suffer from physical differences learn to cope, heal and transcend their differences.
---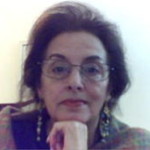 Shirley Isabel Guidolin Miguel, the artist's mother, has taught Thais the value and beauty of serving. Isabel has spent the last four decades designing jewelry, working with Italian Maiolica and Indonesian batik, forms of art that she has thaught in orphanages for young girls and also for destitute women who want a chance for a better life. She enjoys assisting her daugther in creating pieces for the "Brazilian Colorful Summer".
---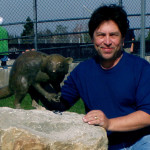 Bill Carmel is an artist and teacher dedicated to social justice and environmental causes through creative art projects and visual communication solutions.   Bill collaborates with other artists in order to promote the arts and common causes.  Past contributions have included "Save Mt. Diablo", "The National Park Service". "MoveOn", "Pets for World Peace", "trAction Painting" and "Interfaith Power and Light."
---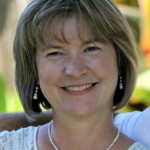 Christine Hartmann holds a Bachelor's degree in Physics, and a Masters and Doctorate degree in Medical Physics. She is an artist dedicated to forwarding peace and justice by re-envisioning our world through images and poetry. Her paintings of simple objects and various kinds of living beings are meant to be reminders of the grace in everything. She believes that when we recognize grace outside us, we see it inside as well. Her paintings of people and animals are meant to remind us that we are loved. Christine believes that recognizing grace and love in the past and present is the basis for finding peace and justice in the future. She is also involved in combating human trafficking and modern-day slavery in the United States.