From 110 pieces of artwork submitted by 46 artists, 50 pieces were selected by Juror Sha Sha Higby for inclusion in the show, now on display at the O'Hanlon Center.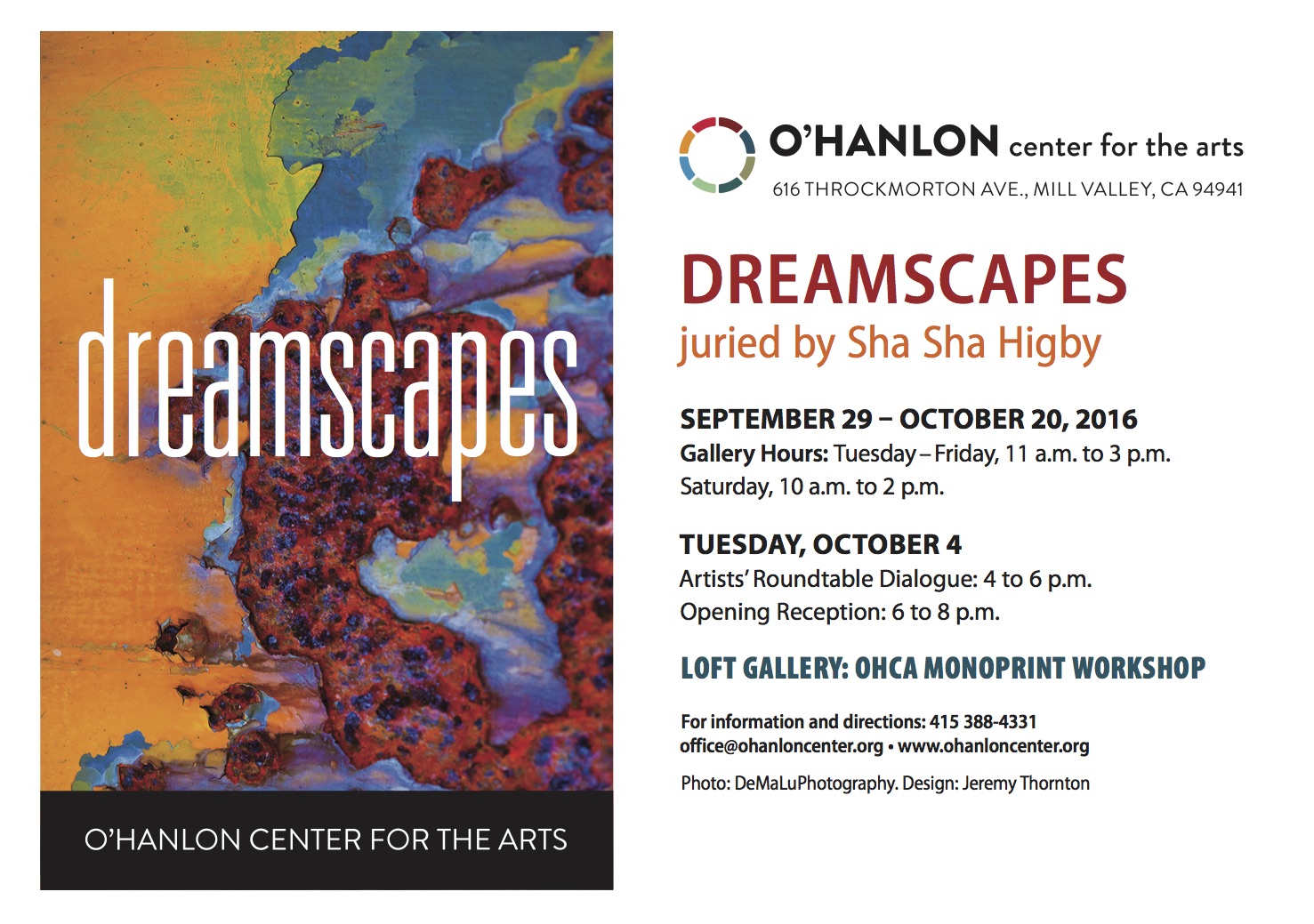 We are honored to share that our piece below, named "Edge of the world" is one of the chosen works!
This is a Mixed Media painting that is especially meaningful for us since the original woman's photo was gracefully shared by a dear friend, the amazing Brazilian photographer Gustavo Zylbersztjan.
Enjoy !