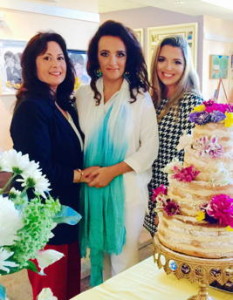 On June 7th Thais Helena Studio's second exhibit took place at Peace Lutheran Church in Danville, CA.

The ever asthonishing Clairdee was the featured musical performer, what a gift!
The artist and her guests were also spoiled by the presence of a Brazilian Chef, Mariana Leal, who sweetened the night with her elegant cake and other sweet creations.
Thais gave the following introduction for the evening:
"During my first exhibit last month here, trying to summarize my emotions, I said that If I could convey in only one word my feelings for all this it would be "gratitude".
That was one month ago, it is the same today and always will be. Thank you for being here with us.
But today I would like to make an "invitation" to all of you.
For that, I ask permission to use some words said to me by a 80 years old Brazilian friend, Sergio Gelli. Once he wrote to me:
"Now at this moment,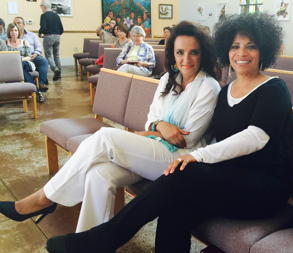 it started to rain.
Aaaah .. I went to the window
and I felt a splash
and the smell of rain… that's so good, right?
And no other thing could have happened,
I remembered you !!!
You see?
You are connected with the rain,
with the thunders and lightning
in my thoughts young lady.
The air of California must provoke something
powerful in you .. You, Thais, make us
want to fly "
Despite my friend's "unreal" words of generosity.. my ultimate goal is that my art can one day provoke that in you.
May (Oxala) we fly together!
But in the meantime, please do not waste your time!
Open your windows and let the rain and its smell invade YOU!
And if you dare to do a bit more…and leave dancing in the rain… Ah! then surely we will be together! Please come! Do not make me wait so long for you